Mobile Benefits Too Good To Ignore
By Marc Freund | June 4, 2016 | Blog, Mobile Workforce, News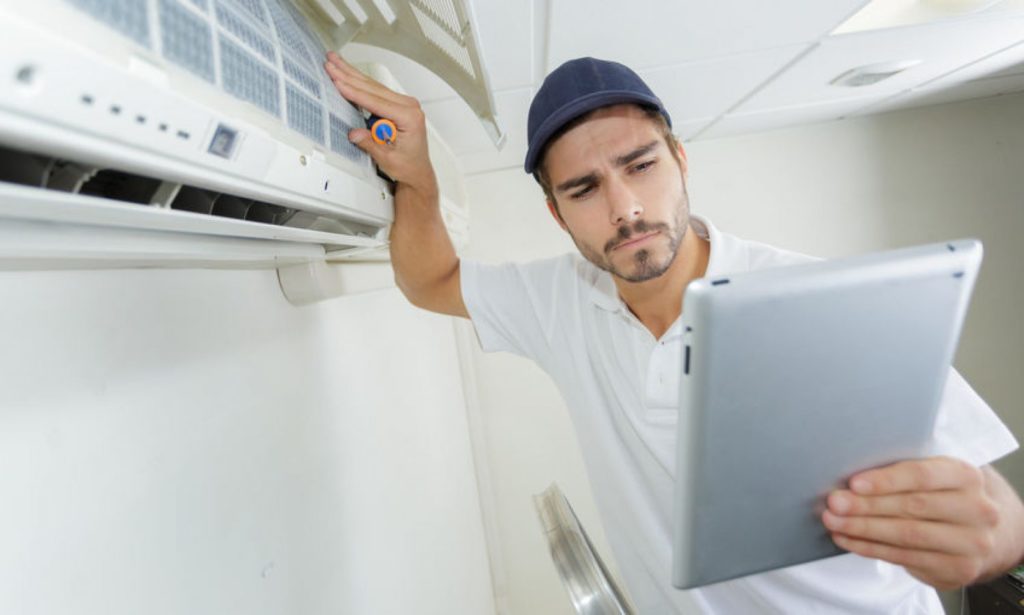 Like it or not, the workforce is increasingly mobile and workers on the go need to be fully productive from mobile devices. Service companies need to keep up with the demand of an ever-growing digital world and should take advantage of the continued streamlined benefits that go along with a mobile solution. An article in The Air Conditioning/Heating/Refrigeration News speaks to this very message.
In-The-Field Communications
Most service companies already have cell phones distributed to improve in-the-field communications and most cell phone providers now offer bundled text/phone/internet solutions that are the same price if not cheaper than the individual plans. Adding a mobile service management solution will organize and streamline the work flow of both small and large service companies, making them more manageable and profitable.
FieldEdge Mobile is a simple and affordable way to outfit your mobile technicians with real-time job information and time tracking. FieldEdge Mobile is a powerful and intuitive smartphone, tablet and laptop App for Service Technicians to manage work orders in the field, Technician managers to manage technicians in the field and office personnel to monitor everything with real-time updates to and from the field.
FieldEdge Mobile has all the tools and features growing service companies need. Benefits and advantages include:
Increased tech productivity by arming your team with the right information in the field ensuring jobs are completed faster and more efficiently.
Increased response time with features such as GPS tracking and mapping.
Increased field accuracy with access to all information needed to identify and work on the right equipment and eliminate illegible hand-written field notes.
Increased customer care and professionalism with easy access to complete customer information across your network.
Increased sales by increasing the productivity of your technicians and in turn allowing them to complete more jobs daily as well as giving your team information needed to quickly identify up and cross sale opportunities.
Reduced costs by identifying areas of waste and inefficiencies. (Example. Reduced fuel costs with FieldEdge's route optimization and mapping functions.)
Improved internal communications by giving your employees access up-to-the-minute company and customer information, all in a single location.
Improved external communications with appointment reminders, status updates, technician profile emails, surveys, coupons and more.
Reduced collections by allowing techs to process payments in the field lowering processing costs, ensuring accuracy, reducing collection issues and improving cash flow.
The benefits of implementing a mobile solution far outweigh the cost. So what are you waiting for? Contact us today for a personalized demo on our FieldEdge mobile solution.