FieldEdge and Customer Lobby Partner to Help Contractors Improve Customer Retention
January 5, 2018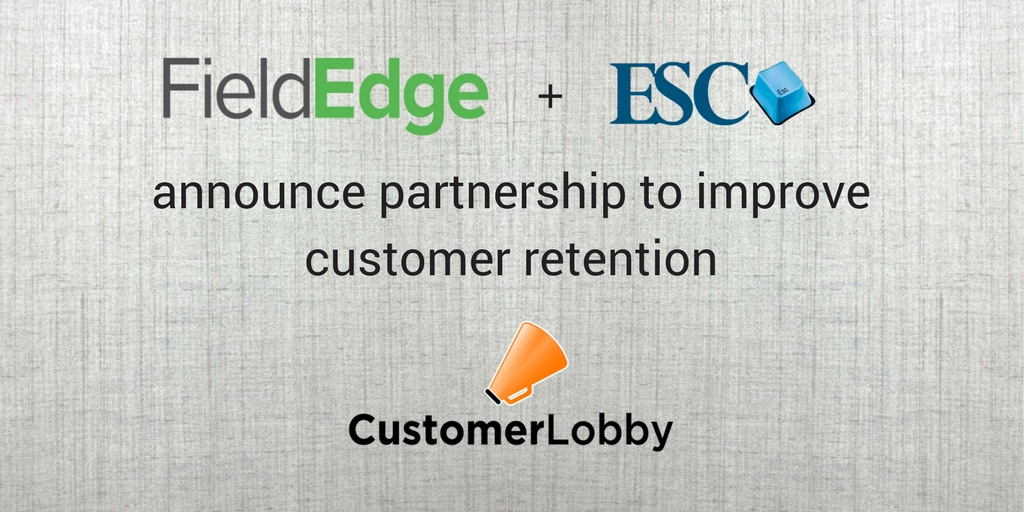 FieldEdge (formerly dESCO), the leading field service management software provider in the U.S., today announced their partnership with Customer Lobby, a provider of automated customer retention for local businesses, for both their FieldEdge and ESC customers.
Customer Lobby helps create a unique customer retention program. Their service analyzes your data, then using AI (artificial intelligence) predicts which past customers need service, and targets them with personalized postcards and emails. Once service is complete, Customer Lobby automatically asks your customers for reviews on sites like Google and Facebook. This new integration will allow FieldEdge and ESC users to send a personalized communication to their customers to remind them it is time for service and to increase brand loyalty and recognition.
"It is seven times more expensive to acquire a new customer than it is to retain an existing one," said Wayne Byers, CEO of Customer Lobby, "This integration between FieldEdge/ESC and Customer Lobby is going to help home service businesses save time and money by leveraging current customer data to better communicate with past customers and take retention marketing to the next level."
"FieldEdge takes pride in streamlining our users' operations for both of our products and this integration with Customer Lobby will only enhance their ability to personalize the customer experience," said Rameez Ansari, CEO of FieldEdge, "We've been in the field service business for a long time so we know how important customer retention is. We are excited to see the results this partnership will generate for our users."
If you are interested in learning more about the Customer Lobby integration, please contact us at info@fieldedge.com or (800) 226-7529.
To read the full press release, click here.