FieldEdge®, ReviewBuzz Partner to Improve Customers' Online Reputation Management
May 16, 2017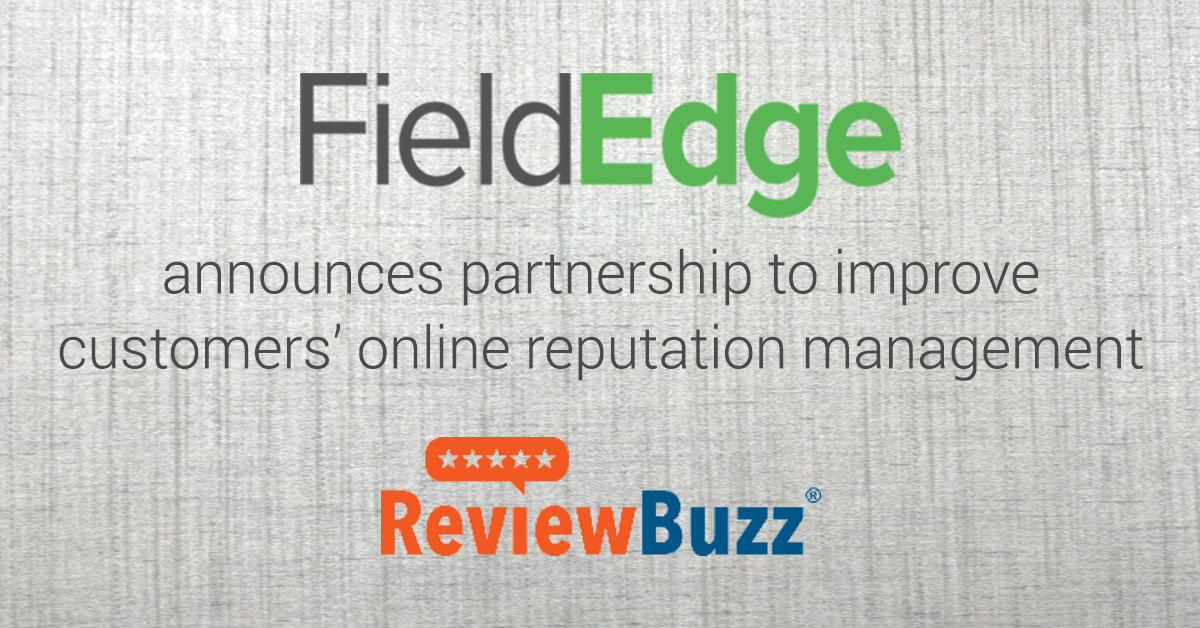 FieldEdge, the leading provider of field service management software, today announced its new partnership with ReviewBuzz to provide FieldEdge customers with a fast, easy way to improve online reputation. With the new integration, homeowners will automatically receive a link from the contractor so they can provide immediate feedback on their level of service.
Social media and the power it's given to the consumer has made maintaining a positive online reputation critical to contractor success. A recent survey shows that 84% of consumers trust online reviews as much as a personal recommendation. The integration of ReviewBuzz with FieldEdge enables contractors to have more control over their online reputation by surveying end-customers after each job is complete.
"FieldEdge has a 36-year history that's been built upon providing home service contractors with industry leading software and, equally importantly, world class service," said Eric Rausin, VP of Product at FieldEdge. "Integrating with ReviewBuzz gives contractors more control over their online reputations by automating feedback requests."
The integration delivers value to home service contractors in several ways:
Each completed work order generates a request to rate the technicians level of service.
Generate positive reviews online by directing customers to reviews sites after a receiving great service.
Reduce negative reviews by escalating poor customer experiences to the right person in the company.
"By including ReviewBuzz when we send invoices and quotes to our customers from FieldEdge, we're getting a lot of reviews. It's making our business more visible on the web and on review sites, and keeping us ahead of our competitors. We love it," said Marlin James, FieldEdge customer.
For more information on how FieldEdge and ReviewBuzz are working together, call FieldEdge at 800-226-7529.
About ReviewBuzz
ReviewBuzz is on a mission to help good service people and businesses get noticed. They do this with a revolutionary cloud-based software guaranteed to help local service businesses get the most customer reviews on the sites that matter, like Google, Yelp, BBB, Facebook and more. The unique ReviewBuzz process connects a businesses online reviews and customer feedback to the employees who performed the service, so business owners can reward and recognize great service publicly, and correct service issues privately. For more information, visit http://business.reviewbuzz.com
To read the full press release, click here.