FieldEdge Announces Partnership With pulseM to Help ESC Users Optimize Customer Engagement
December 21, 2017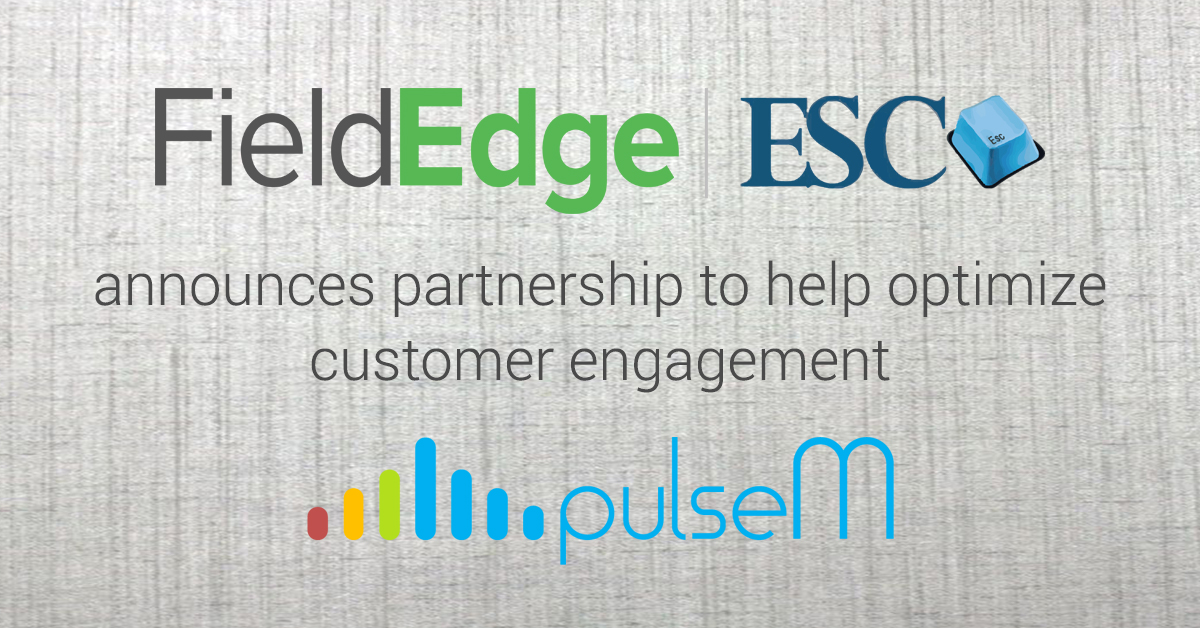 FieldEdge (formerly dESCO), long-time field service management software leader, today announced a new integration for their on-premise product, ESC, with pulseM, a customer engagement platform built to improve communication and customer service.
pulseM's modern reputation management system is built on SMS technology, allowing field service companies to easily collect customer feedback and reviews. Companies using pulseM are able to:
Capture customer emotion
Increase social media reviews
Ensure employee accountability
Build a stronger internet presence
The ESC and pulseM integration will make mobile customer engagement even easier for businesses. Current ESC customers are already noticing the benefits of tracking and improving customer satisfaction, as well as being able to send technician bio's and notifications to customers.
"pulseM is opening the lines of communication for field service businesses and customers nationwide," said Pawan Jaggi, CEO of pulseM. "We know that customers like to talk and engage with others when they receive great service. This integration with ESC makes the communication process fast and, in turn, optimizes customer engagement."
"Our customers lean on us to help them improve their reputation and customer engagement," said Steve Lau, Co-CEO at FieldEdge. "This new integration with pulseM is a stepping stone to our customers' continued success."
The integration is now available to any client using both pulseM and ESC. To learn more, contact pulseM at sales@speetra.com or 1-855-866-3253.
To read the full press release, click here.