Three Easy Ways to Grow Profitability
By Marc Freund | June 4, 2016 | Blog, Industry Experts, News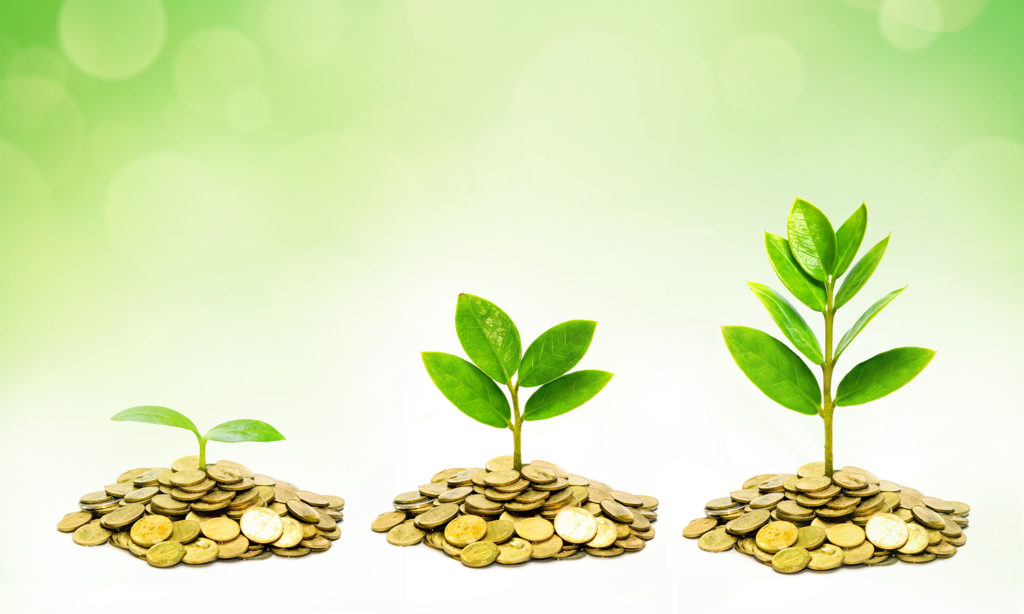 With competition getting more and more fierce it's important to make sure you aren't leaving any money on the table. Here are three of the easiest ways to increase profitability: increase your average sales price, control inventory, and increase labor productivity.
Increase your Average Sales Price
What would happen if you increased the revenues on each service ticket by just $10 per ticket? If you generate 1,000 service tickets per year, it would add up to almost $10,000 more in profit.
Your service technicians are your eyes and ears. It is their responsibility to do what is good for the customer. That means keeping their eyes open to what is going on in the customer's environment. Look for things that help the customer be more comfortable in their home. Look for things that are going to cost the customer in future repairs.
Obviously, the technician shouldn't change parts if they don't need to be changed or charge the customer for things they don't really need. The technician's job is to educate the customer and bring up things that can potentially cause problems in the future.
One of the greatest losses of profit is when a customer only pays a diagnostic charge. If this is happening in your company it is most likely because of a problem with the technician. Either the customer didn't trust the technician or he didn't do a thorough diagnostic of the system. For example, your technicians should dig deep enough to not only notice if a breaker was tripped, but why it was tripped. Fix the disease rather than the symptom.
Another important tip is to document everything for the customer. Technicians will find all kinds of issues like dirty systems, out of balance blower wheels, worn bearings, leaks, etc. Bring these to the attention of the customer and quote the repairs on the service ticket. Many times the customer will say yes.
Want a more professional way to present options to the customer? We have a solution.
That's additional work on the same service ticket. If the customer says no, then you have potential work to do in slower times of the year. A copy of this ticket goes into your tickler file.
What would happen if you added $100 or more to each equipment proposal? Adding a service agreement will do it. This is something the customer needs. Why would a customer spend thousands of dollars and not invest a less than $200 to protect their investment? When you present it this way, most customers see the logic. Just as important, find a professional way to present options.
You can also offer options. Asking the right questions while in the home generates potential zoning and IAQ sales. If you don't discuss these options that will make a customer more comfortable in their home, they will never know about them. And, you've lost the opportunity to educate her and make a sale, either now or at a later date.
Show me how to present Good, Better, Best options to the customer.
Control Inventory
I've repeatedly said that inventory is a bet. It is. Yet, I still see contractors wasting their hard earned money on inventory bets. Even after 25+ years in this industry it still amazes me how many thousands of dollars are wasted in broken and damaged parts and inventory that was bought but never used.
Go into your warehouse and look around. Look in all of your trucks. How many old, damaged, or otherwise unusable parts do you see? Suppliers can't use these obsolete inventory. You might sell some of it on eBay, donate it to a technical school, or lower your profits by writing it off.
I see chaos in warehouses every day. Technicians and installers have the run of the warehouse. They choose the parts they need for a job. They have a shopping cart with no cap on spending…they can fill it to their heart's content.
A mechanic says, "I think I may need this," so off the shelf it goes. Or, "The drawings say I need 10 boots, I'd better take 12 just in case." Or, "I'd better take an additional box of flex duct…just in case." Does any of it ever come back? Rarely.
A technician says, "I used a motor, I'd better take two for my truck, just in case I need it this weekend". And when you inventory his truck, there are thousands of dollars of inventory; some of it damaged from being thrown around in the truck.
"I let John borrow my ladder (or reclaimer, or leak detector) and I don't know where it is… No big deal. I'll just go to the supply house and get another one."
It takes a little time to reset procedures. You will encounter resistance from field labor who are used to having free reign. They'll say, "Don't you trust us?" The answer is no. Tell them, "You might take a part with all of the intentions of writing it down but may be rushed and forget."
Do not give your employees run of the warehouse. It's like giving them a blank check. They don't even think twice about taking the materials and tools they "might need". They don't have to pay the bill and, after all, you're the owner and you can afford it! Take control of your inventory and stop leaving money on the table.
Increase Labor Productivity
In the Field
You only have approximately 2,000 hours of work for each employee in the field. If you can bill 2,000 hours to customers for each field employee, you have that employee's maximum production excluding overtime. However, even with overtime, the field employee often bills the company more than he bills your customers.
Make sure you are as efficient as possible with travel time between calls. Start the technicians near their homes and have them end their days near their homes whenever possible.
Installation crews should have all of the materials ready for them when they come to the shop each day. They should be in and out in less than 15 minutes and should not go "down the street" for a donut on their way to the job!
In the Office
Increasing office productivity is often as easy as separating people. If two people are sitting close to each other, they talk and the talk usually isn't about work. This decreases your productivity.
When you give office personal bonuses based on the bottom line profit of your company, the office personnel will "rat" on those employees who are not pulling their weight because their non-productivity will affect bonuses.
Ask your office personnel how to eliminate $100 per month in expenses. They often have ideas that are easy to implement and can improve your bottom line.
Bottom Line for Your Bottom Line
Most good service companies are pushing for more and more jobs for their techs. Most great service companies are making each one of those jobs more and more profitable. Out earn your competition by increasing average sales prices, controlling inventory, and increasing labor productivity.
-Ruth
Ruth is a nationally recognized consultant and trainer in the Heating and Air Conditioning Industry. She began training contractors online in 1998 and has successfully started an internet broadcast networks including videocasting, private broadcasting and two company owned channels: http://www.profitabilityrevolution.com/ & http://www.hvacchannel.tv/
Learn more at www.thecouragetobeprofitable.com