You're paying for HVAC Facebook ads because you want to reach the right target audience. But this means you also need to understand how to target your potential and existing customers using Facebook's ad tools.
Think of it this way: your dream customers are already using Facebook, you just need to tune your targeting tools to get your HVAC Facebook ads in front of them.
Plus, did you know HVAC Facebook ads include robust targeting tools to help you specify exactly who sees your ad? In fact, Facebook claims 89 percent accuracy in targeting campaigns, since businesses are given the tools to find consumers based on location, demographics, interests and behaviors.
For this reason, you should consider allocating a considerable slice of your social media marketing budget to advertising on Facebook.
We're about to reveal:
Why HVAC Facebook Ads are crucial to your social-media marketing strategy
What types of ads are available to run on Facebook
The benefits of each type of ad and when to use them
And just how many people are still using Facebook
Did you know the ultimate way to grow your business is by using the best HVAC software? Sign up now to take a FREE demo of FieldEdge!

Why HVAC Facebook Ads Are Important for Your Business
HVAC Facebook ads are important for your business because it gives you the ability to target your entire service area by specifying entire towns and zip codes. You can also choose users based on their online habits that reflect the characteristics of your desired customer. This includes interests, activities and life events like recently purchasing a house.
Additionally, HVAC Facebook ads are able to drive traffic to your company's site or Facebook page. This means that consumers will not only see your ads, but are also able to engage with your HVAC business.
Let's take a look at the top advertising options on Facebook that businesses should consider. These tools will help novices and experts alike reach new prospects and increase their company's competitive edge.
Page-Like Ads
If you're looking to generate interest and drive traffic to your HVAC Company's Facebook page, a simple Page-Like ad is all you need!
These ads include text and an image or video with a call-to-action button that will drive the right audience to like your page. Getting consumers onto your page is the first step to acquiring their business. Don't underestimate the power of this type of ad.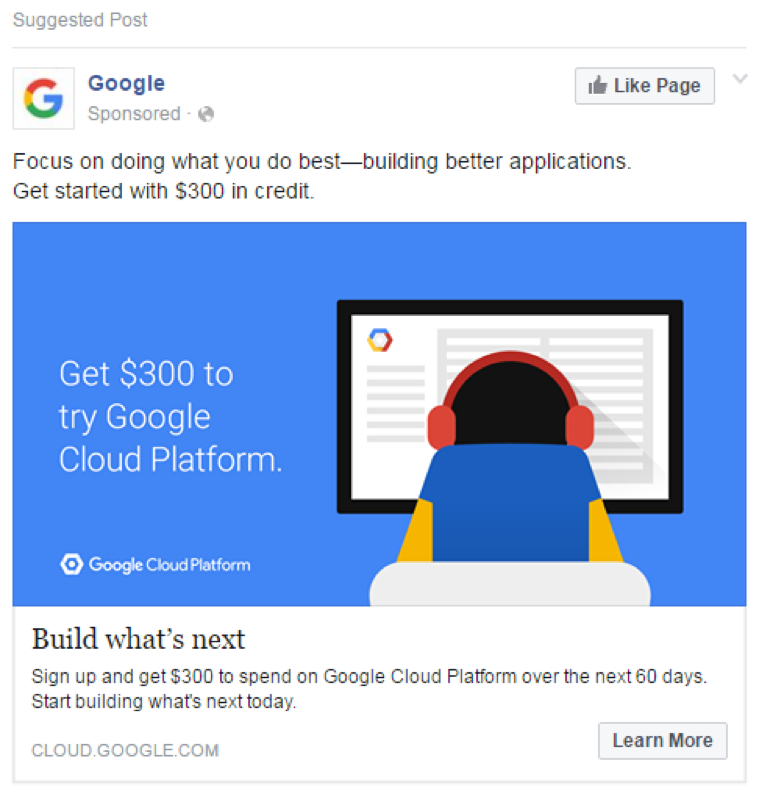 Engagement Ads
Engagement ads should be served to existing customers to ensure that they remain engaged with your business. Showcase your new products and services to entice them to work with you again.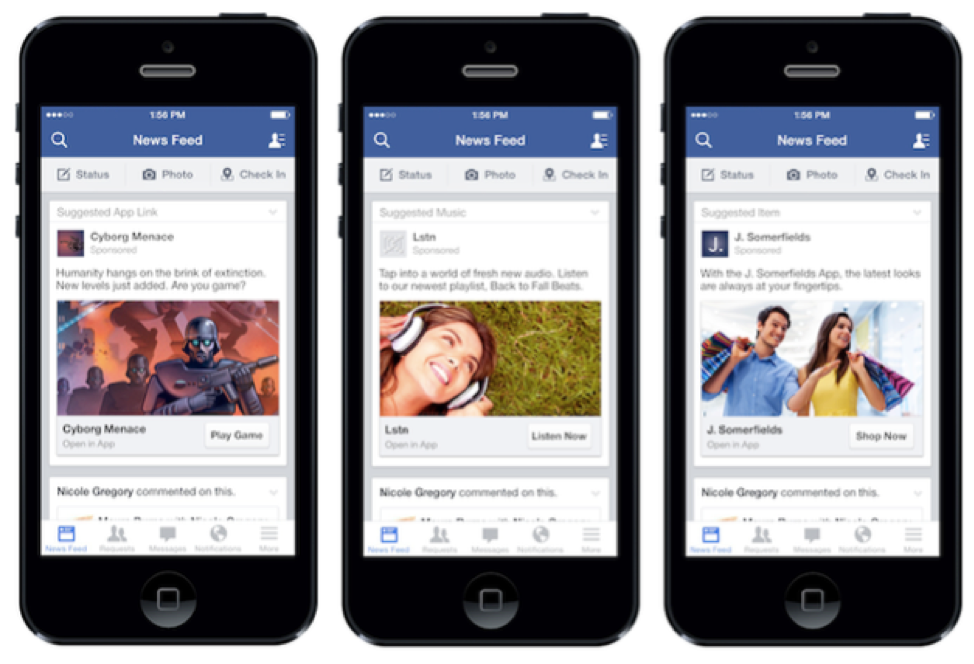 Local Awareness Ads
When people are looking for an HVAC company, they're looking for one that's close to them. Let people in your community or those nearby know that you're available and ready to help using local awareness ads. You can use "Call Now" or "Send Message" call-to-action buttons on these ads so consumers can contact you immediately.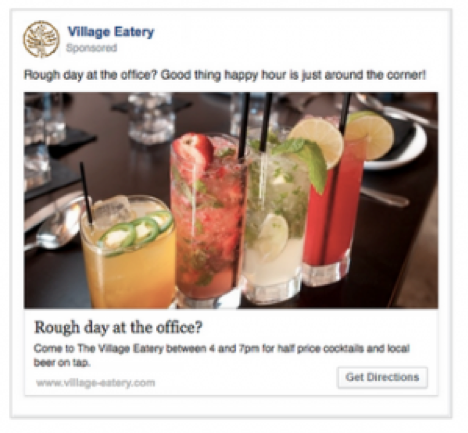 Boosted Posts
Business content shows up less frequently on Facebook because of recent policy changes. When it does show up organically, users must scroll down pretty far to see the content. Since it gives you the option to make high-performing posts show up sooner on your target audience's newsfeed, boosted posts are a solution for this.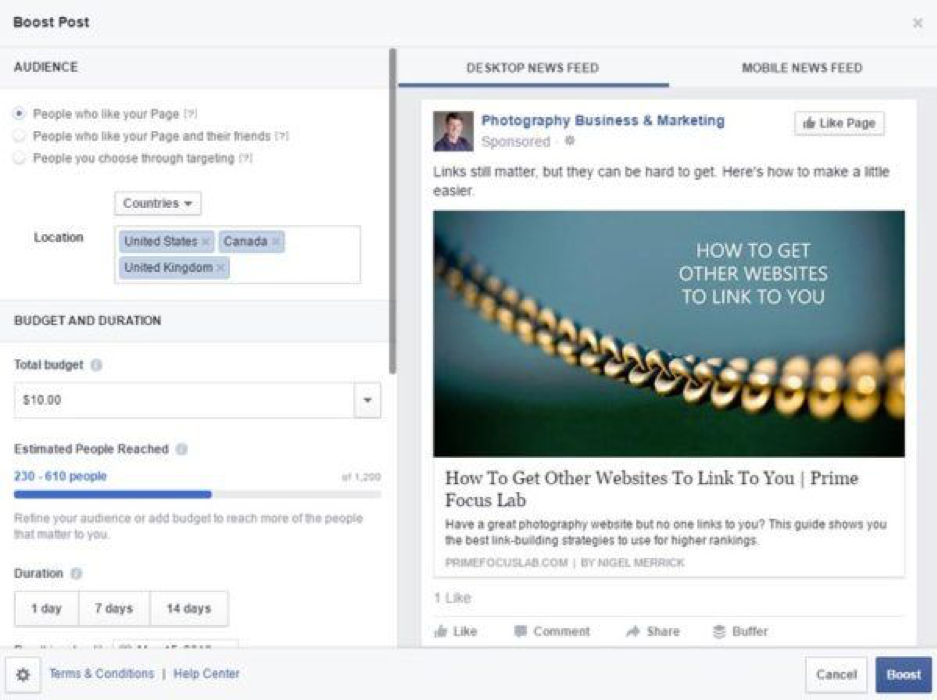 Are you looking to grow your organic social media presence? Download our FREE HVAC social media posting guide for the summer!
Conclusion: Use HVAC Facebook Ads to Grow Your Business into a Success
No doubt, there are a lot of HVAC businesses out there. In turn, it's important that you maintain a consistent presence on social media to remain a top competitor in your local area and give consumers a reason to choose you over your competition.
In summary, we suggest investing a larger slice of your marketing budget into Facebook ads over other platforms. Why? Because 56.89 percent of the world's active Internet users access Facebook monthly. This means the majority of your prospective customers are likely active on the site.
Take advantage of the precise targeting tools with Facebook ads, and keep your HVAC business in front of users that reside in your service area.
---
---