The Importance of Marketing
Marketing. Everyone has heard of it, everyone knows it is a necessary practice for any and every business. Marketing helps companies increase their visibility and reach out to not only existing, but also potential customers. If you're not focusing on marketing, you are missing out on opportunities to gain more customers, build up your brand's reputation and of course, potential revenue. Luckily, there are many ways to ramp up field service marketing efforts and extend marketing outreach to customers. The key is that you need to be proactive and creative with your tactics.
Potential customers want to know what your business has to offer them and why your company deserves their return business. The sad reality is that the bare minimum is not good enough anymore. Every business is trying to get their name out there and battling to bring in more customers than competitors. Executing various marketing strategies is an investment in terms of both money and time; however, with greater investment in your company's marketing efforts, the greater your chances are of engaging with and winning new customers. The marketing strategies we've outlined below are some of the ways you can ramp up marketing efforts and make your service business stand out.
Website Marketing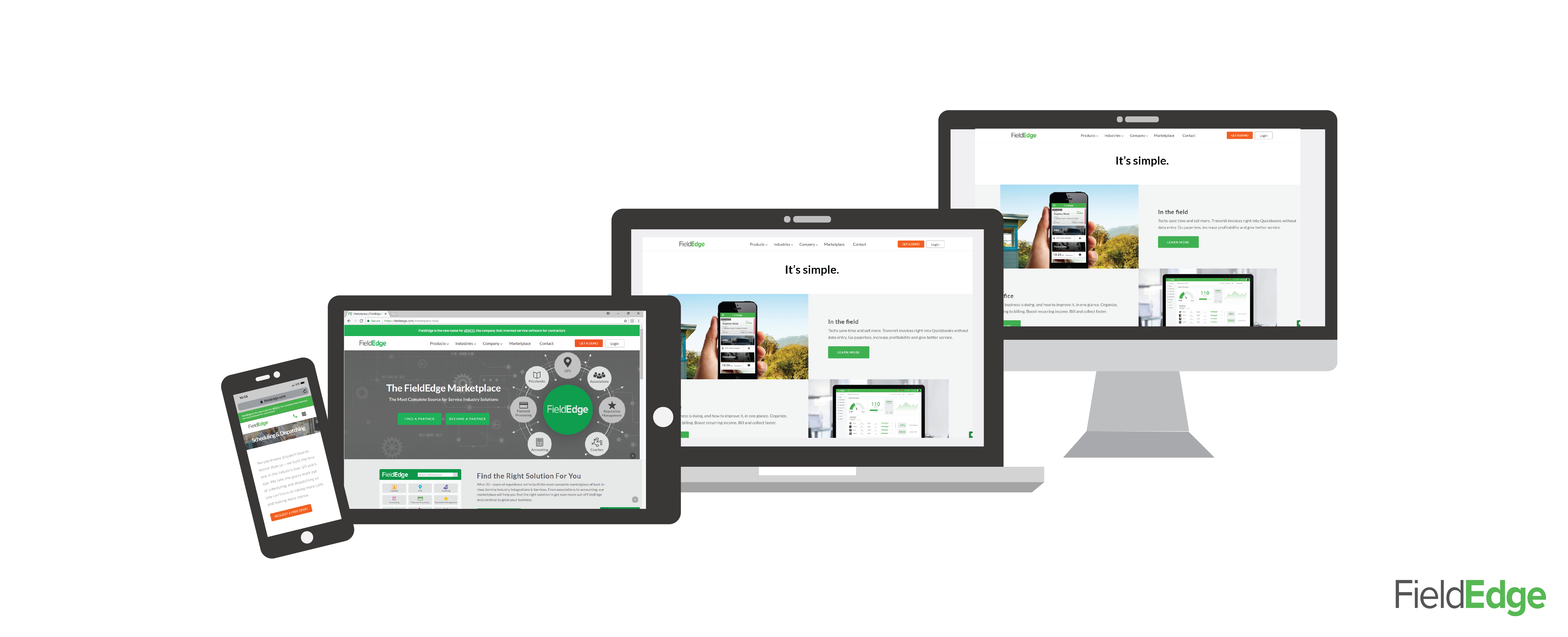 The first resource customers interact with is a website. What's the first thing we do when we want to learn about a business? We type it into Google and search for the company website. If a business doesn't have a website, people may think your company isn't an established company. Since they don't have any information to go off of, they may go searching for the next company's website, which may happen to be your biggest competitor.
People are naturally curious and want to know exactly who/what they are dealing with. People do extensive research on a company before making any purchasing decisions. They want to see how your business can benefit their needs at the time. This information can come in the form of a website.
In the beginning, website creation and development is an investment; however, the initial investment is worth it in the long run. There are four targets to consider when it comes to building a website: responsiveness, usability, mobile-friendliness and design. Websites should load pages quickly, navigate easily, work well on mobile devices and overall, be visually appealing. Working with an experienced web designer who can help your company hit all four targets will benefit your company greatly. This allows you to provide customers with a seamless user experience that serves as an initial introduction to your company. A functional and informative website can be the first interaction and hopefully turn a lead into a long-time customer.
Social Media Marketing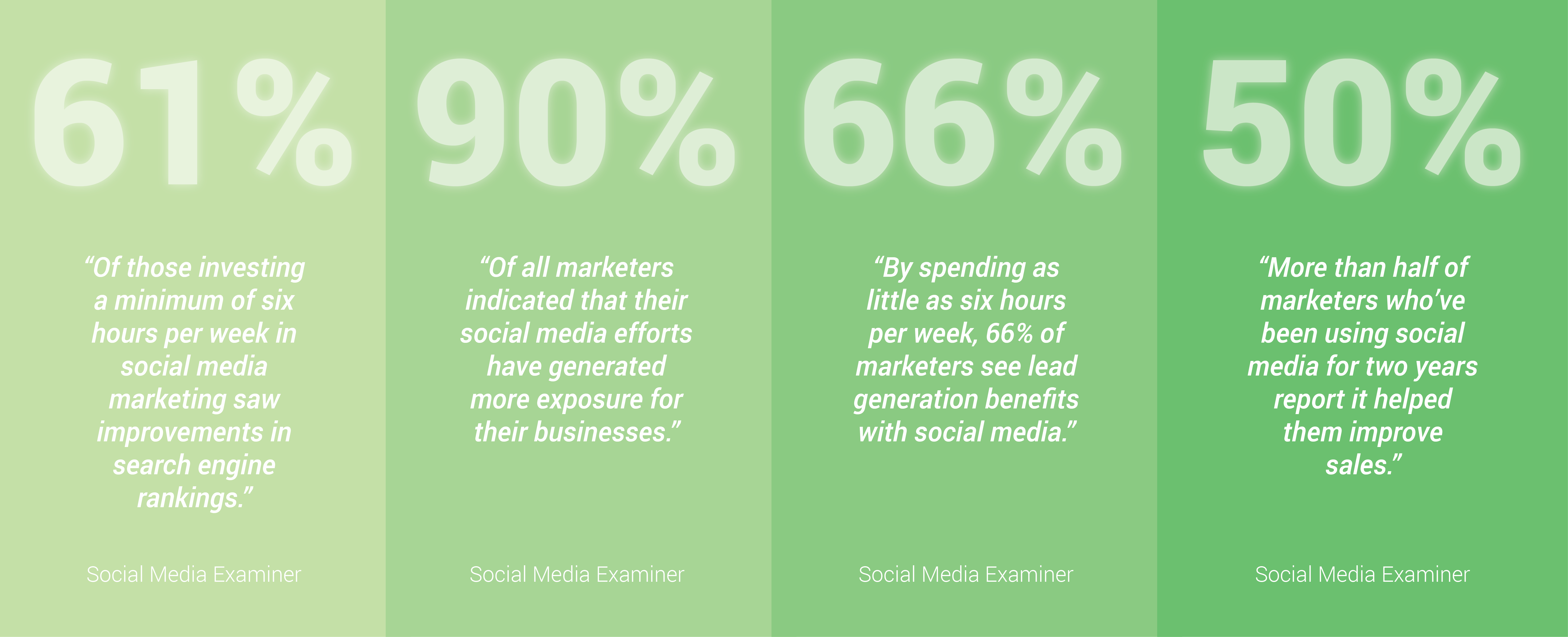 We live in the age of social media. Everyone is using and engaging with social media on an hourly, daily, weekly basis. But social media is more than just posting photos with witty captions. Social media can be used as a powerful branding tool for your company. An active social media presence can show off your interest/expertise in the industry, increase company recognition and show off the best or unique parts of your business.
You may already maintain social media accounts but have not utilized them to their potential. If you are unsure of what to post, here are some suggestions on social media for contractors:
Company Culture


People love seeing what a company's culture is like. Whenever you have happenings such as company events, employee outings or company celebrations, be sure to highlight it on your social media accounts. This is part of company branding where you show off the great employees at your company, the fun gatherings your company has and how your company celebrates different holidays and events. It also has a dual purpose behind it because it can also help with recruitment marketing!

Introduce New Products & Services

Whenever you extend products/services or introduce new products/services, you can promote your business with announcements. This is a way to keep existing and potential customers in the loop about the latest offerings from your company.

Giveaways/Contests

Everyone loves free things. If you can host giveaways and/or contests, go for it! Giveaways and contests can be as frequent as you want. The best part is that it allows customers to engage with the company, share with others who may be interested while also providing the company a way to incentivize active customers who are keeping up with the company's social media accounts.

Before/After Photos

Before/after photos allow you to show off work you have done for existing customers. This is a time for your company to brag about the high-quality results your company provides its customers. Show potential customers the best work your company has done and how you can deliver the same standards to them.

Employee Spotlights

Employees are at the core of the business and they keep the business running. You can periodically spotlight outstanding employees as a token of appreciation for all the work that they do in helping the business build a good, reliable reputation.
According to Ultimate List of Marketing Statistics for 2018" report compiled by HubSpot, 90% of marketers have said that active social media efforts have generated more business exposure. This stat exemplifies how businesses understand the importance of social media and use it to their advantage. The key is to be strategic about what you're posting on social media and make your presence known.
Promotional Marketing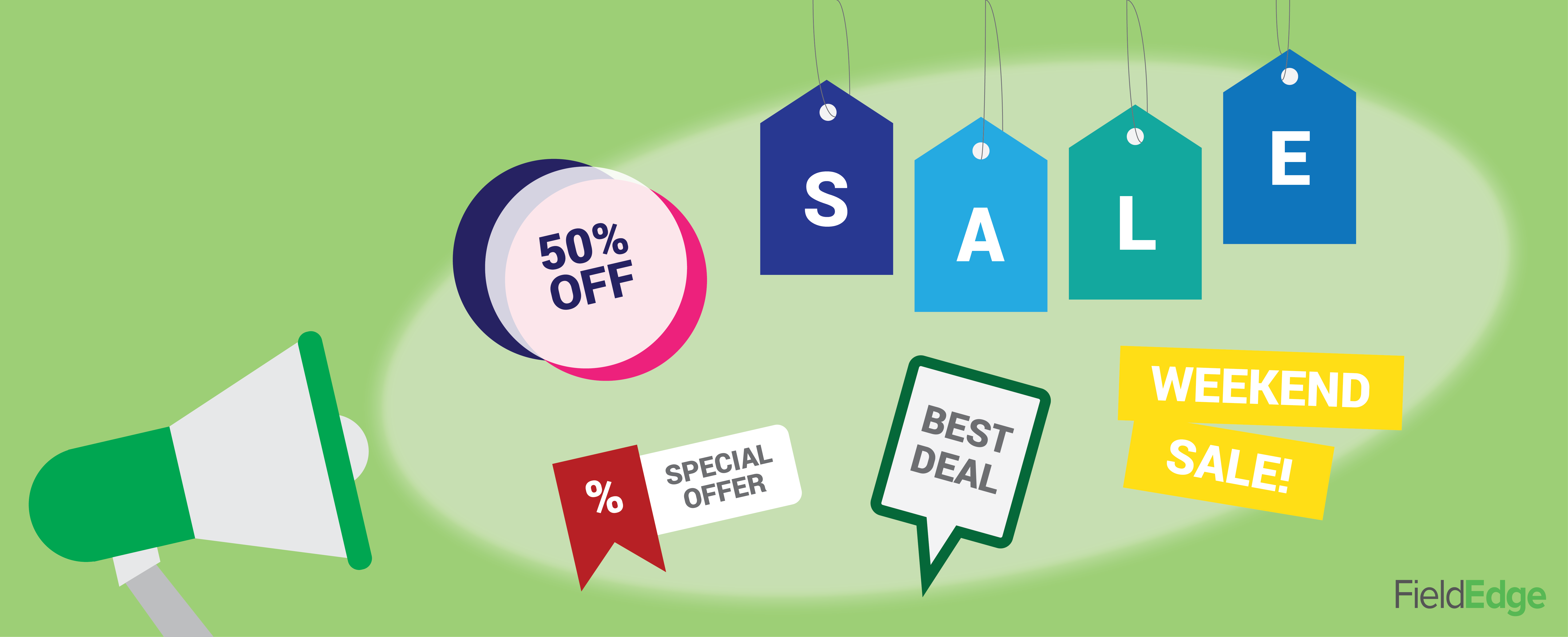 No one will ever say that they hate discounts and promotions. In fact, people love them. Promotional marketing is a way to raise interest in a potential customer. Offering promotions, discounts and special pricing are marketing tactics that can influence purchasing behavior. Entice customers with the best price deals and great service because more than likely, they will become return customers. Customers love seeing frequent price deals so be sure to offer it up to them periodically!
Email Marketing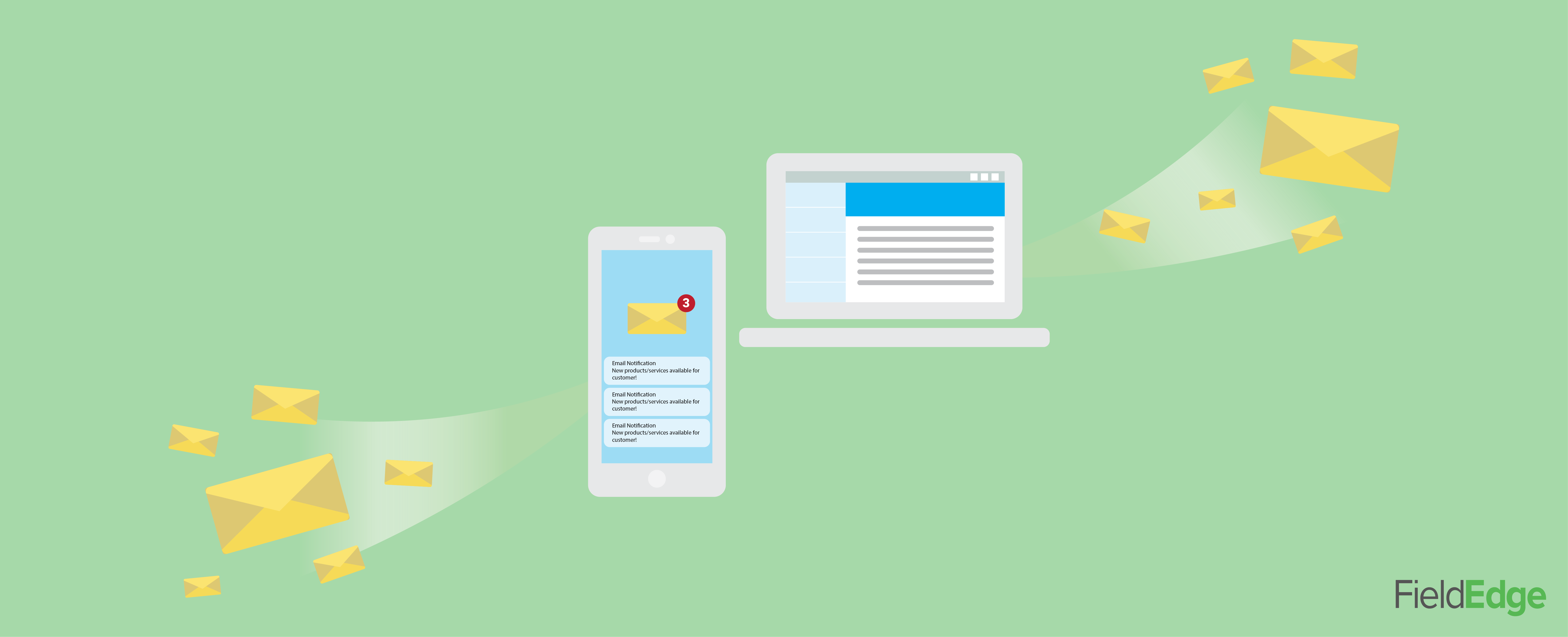 Email marketing works; that's why companies are starting to pay more attention to email marketing campaigns. In fact, email marketing has one of the best click-through rates compared to other outreach strategies. It is a smart way to reach out to customers because most people are checking their email every day.
There are already many email marketing services out there that can help you organize, draft and send out emails to your company's email subscriber list. These companies can help consolidate the email marketing process for your company and equip you with the tools necessary to begin an email marketing campaign. Some companies offer basic services at no cost; however, for advanced features, there are higher fees attached with different package levels.
A way to kickoff email marketing is to create a section on your website where people can opt-in for company emails. Don't just have a simple "Subscribe for Updates, Newsletters and More" section. Creative call-to-actions will help drive your customers and prospects to subscribe to your email updates. As your customer base grows, continue adding to the email list and sending emails to subscribers. This way, customers will remember your company and stay up-to-date with the latest news, while you promote your business.
Before sending out emails, there are certain things to keep in mind. For one thing, in email marketing, readers usually prefer more text than images. Including too many images in an email can look cluttered and take up a lot of space in a person's inbox. It's always good to include images; however, overkill can easily land your email into the reader's trash so keep emails clean and short. Same thing applies when it comes to how frequently you send out emails. Too many emails will have subscribers pressing the unsubscribe button, weakening your email marketing campaign. Don't send out emails to customers just to send out emails; send out an email to customers when you have enough useful content to warrant an email.
Video Marketing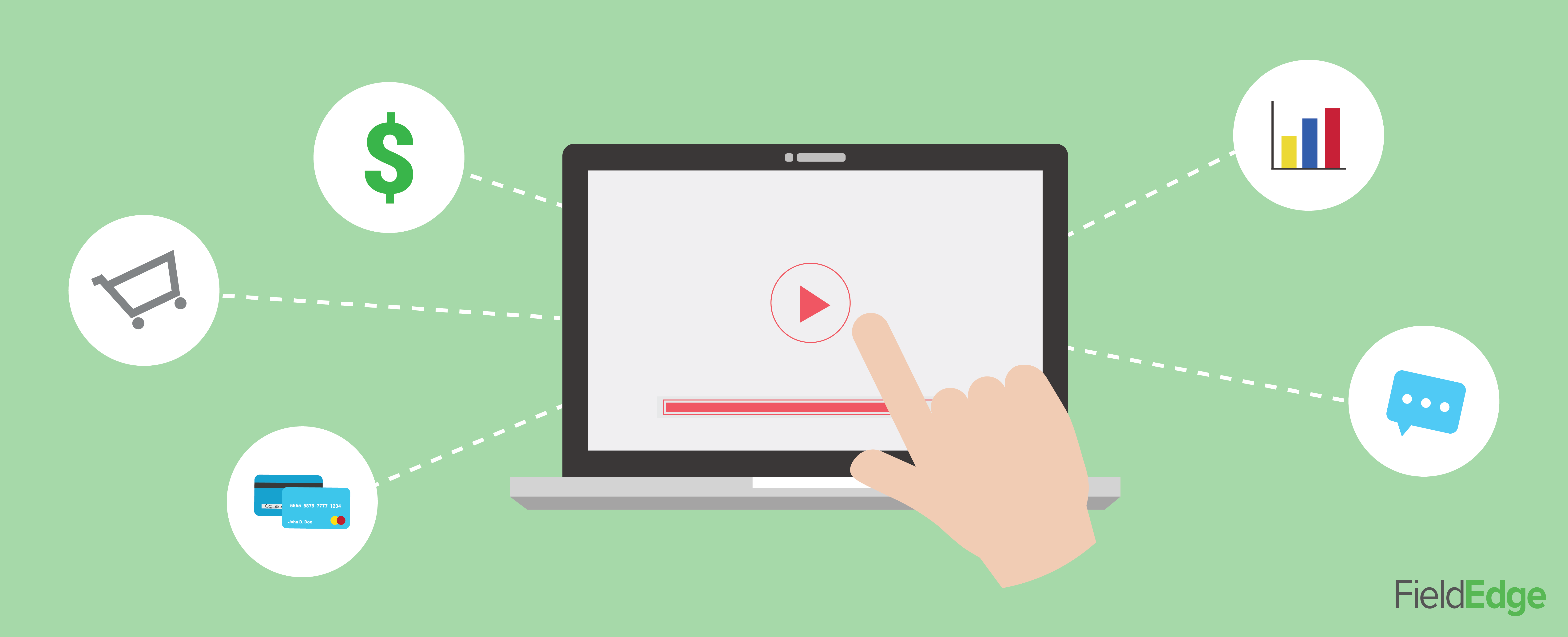 Visuals, visuals, visuals. If you ask someone to choose between reading words on a page or watching a video, majority of people would probably prefer to watch the video since it can present the same information in a fun, interactive way. A video is a great way to present information and engage customers in a visual way. In fact, 81% of people have stated that watching a brand's video convinced them to buy a product or service. Some examples of company videos that could be made include demo videos, how-to videos, customer testimonial videos, event videos and explainer videos.
Video marketing is still an underutilized strategy because most people think it's too time-consuming and expensive to produce videos. However, these days the best thing to do is turn to freelance websites such as Fiverr and find video designers who can create company videos. Most of the time, video designers charge reasonable prices for the videos and turnaround is within a week. This is an easy way to get videos made and posted on your company's social media channels, knocking out two marketing strategies at once.
Recruitment Marketing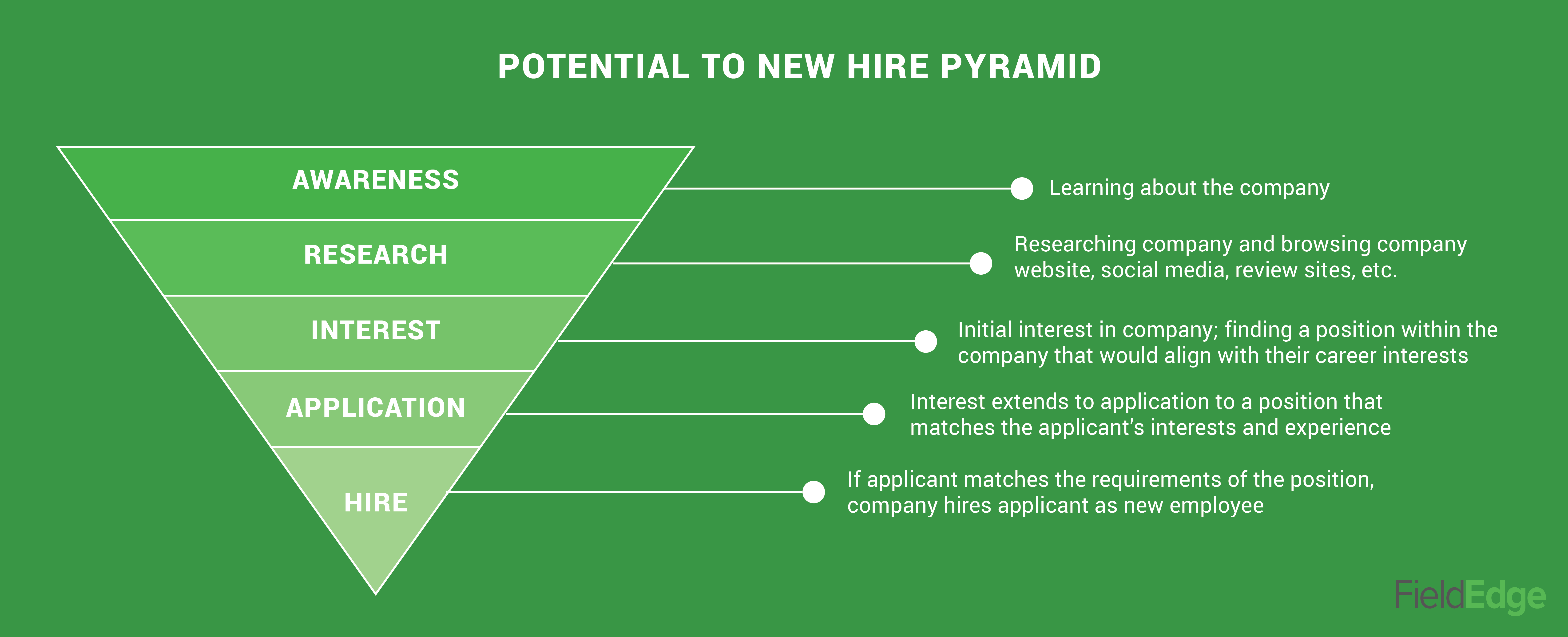 Another marketing tactic would be to focus marketing efforts not only on potential customers, but also on potential hires. Marketing works in multiple ways. Yes, you want to market your company to potential/existing customers, but you also want to attract employable talent.
A goal to have for your business is to find qualified individuals who could offer their talents to your service company. To do that, show potential employees what your company can offer them (i.e. benefits, company culture, experience) and why your company is a great place to work. People are spending more time researching companies in their job search and using various resources beyond job boards to gain more insight. Posting jobs on career sites is still relevant; however, you also need to think outside the box. Leverage things such as social media and websites to help with talent acquisition because you can piece together an overall image of your company's brand.
Employees keep business operations running and a reliable and efficient staff can boost your company's credibility. Establish your company's value proposition and be prepared to nurture future employees.
Conclusion
Now is a good time to consider ramping up marketing efforts if you're not already. You may feel that it is a wasted effort and not worth the time investment, but it's proven to be well worth it. Remember, long-term growth is the goal! Successful outcomes from these marketing strategies will be based on how much effort you decide to put into it. The more effort put into expanding your marketing strategies, the more likely you'll increase brand awareness and grow.