No one knows dispatch boards better than us – we built the first one in the industry over 20 years ago. We take the guess work out of scheduling and dispatching so you can focus on taking more calls and making more money.
Smart Dispatching & Capacity Planning
Right Tech. Right Job. Every time.
Always assign the right person to the right job – our dispatch board recommends the best technician for the job based on skill set and job location
Using the capacity planner you can schedule appointments with your customers ahead of time and optimize your tech's route accordingly
Maximize replacement opportunities by assigning technicians to jobs based on customer equipment age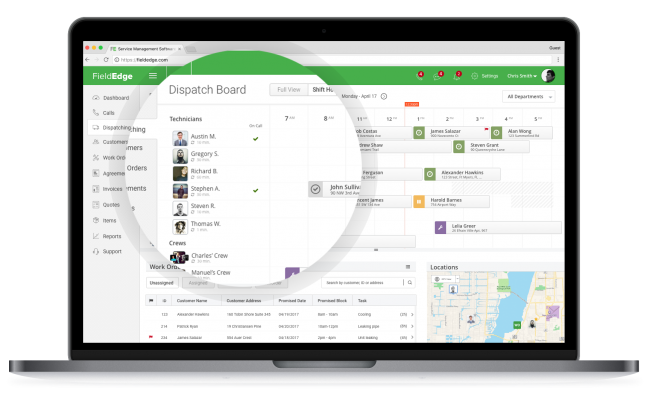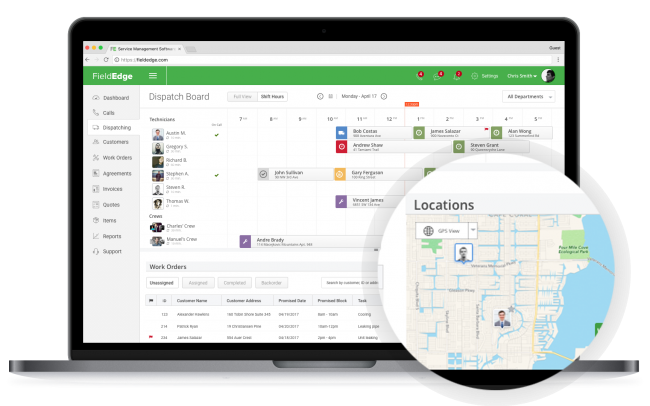 Seamless Phone Integration
Caller information auto-populates in the system, helping you focus on the customer and not just their information
Color coded incoming calls help you identify prospects, customers, and solicitors so you can prioritize the most important calls
Provide great customer experience every time by pulling up the customers full account details with a single click
Automatically track the lead source for every incoming call so always know the profitability of your marketing efforts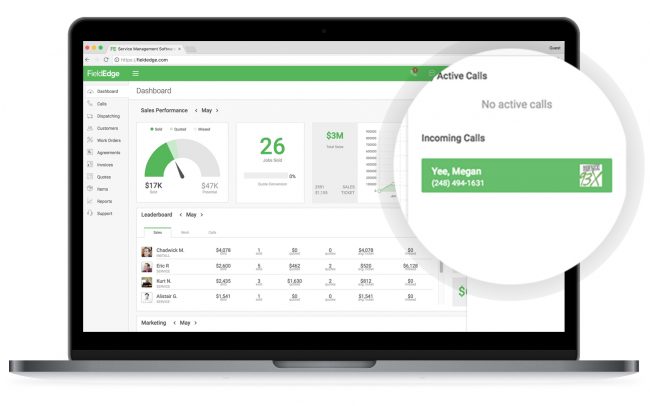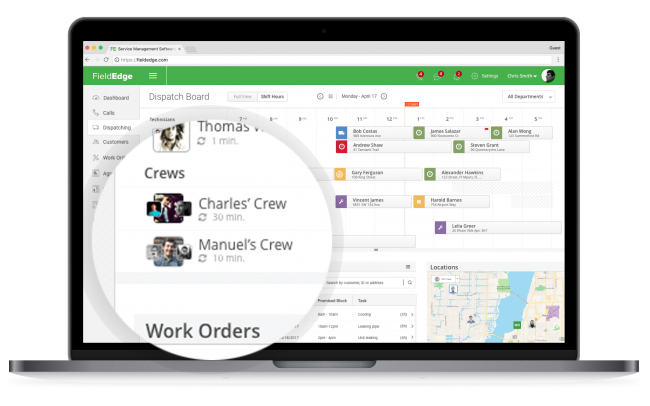 Easily Manage Complex Jobs
Group multiple technicians to create a crew that will be working on a single work order
Send help by easily adding a helper to a work order on the fly
Assign a technician or crew to a work order for multiple days for bigger jobs
Create different boards to group techs by department or zone