ESC Spotlight: AMPRO
By Megan Yee | November 1, 2017 | Blog, Customer Spotlights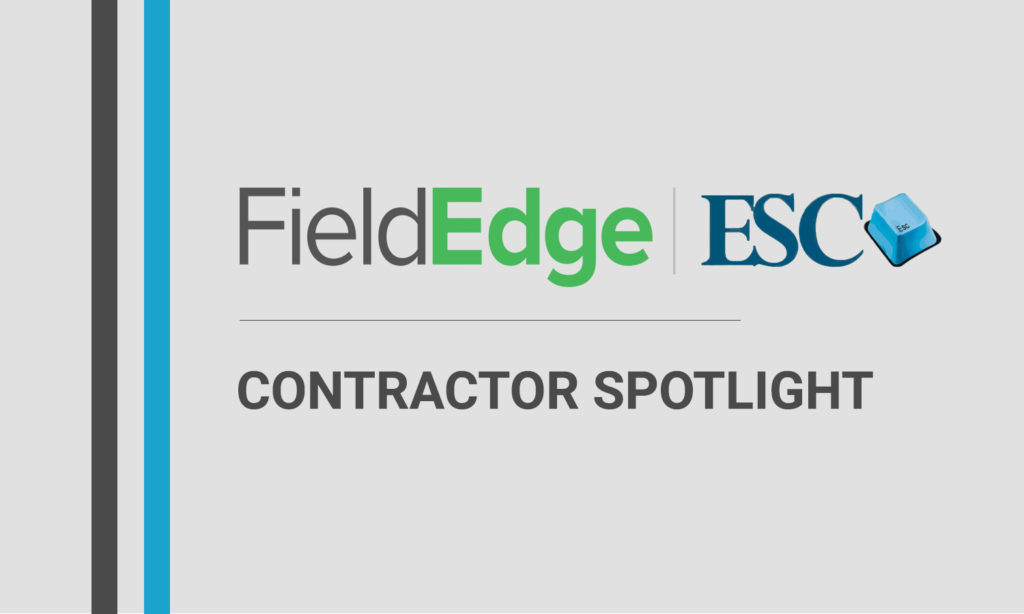 This month's customer spotlight features ESC user AMPRO out of Tampa, Florida! AMPRO shared their story with us and we are flattered by their kind words. It's stories like the one below that make us so proud to be working with amazing companies like AMPRO. Check out their success:
AMPRO-Spotlight

When AMPRO was founded, the entire work flow process was on paper.  A client's service request would be printed out, the dispatch would be created and printed out, the tech would receive his work orders in plastic sleeves to protect the documents, dispatch notes were handwritten by the tech, the invoice would be made once the dispatch paperwork was received, and hard copy files were kept of all dispatch notes and invoices in large file cabinets.
As the company grew, so did the amount of paperwork… with the introduction of mobile techs, fax machines had to be set up to move paperwork "faster."  The overall process was tedious and hindered efficiency.  An emergency call, for example, would require a great deal of coordination between the tech and the service coordinator, as the entire day's dispatches had to be reorganized to accommodate for the shift in schedule.  Getting information back to clients was always delayed until the paperwork could be returned and photos could be uploaded from a camera.
The introduction of mobile phones and tablets into the company helped AMPRO make great strides regarding efficiency and communication flow, but the reliance then was on email.  The decision to integrate a software system was taken very seriously, as we only wanted to do it once.  We needed a system that understood our style of business, namely daily dispatches that moved seamlessly between the office staff and the outside tech.  We were looking for Quickbooks integration, as that had been in place from the beginning and we didn't want to transfer over years of accounting information.  We also needed something that could grow with us, allowing customization at all levels.
The entire process of vetting a dispatching software system took three years.  Although there were many companies offering some version of what we needed, we couldn't pinpoint a single system that checked all the boxes.  That's when we found ESC.  From the initial discussion with the FieldEdge team, we knew we had found a good fit.
The rest is history.  AMPRO relies on ESC heavily, in all aspects of our business.  They have been an important partner through many years and we credit them tremendously with our continued success.  ESC allows our service and project managers to communicate job information with techs and clients seamlessly.  The ability to attach documents to dispatches provides tremendous detail to techs in the field, allowing them to be fully aware of what a specific job requires.  Emergency calls are easily integrated into the daily schedule, as all information is transferred to the mobile app in real time.  Dispatch notes are sent back to the office instantly, so clients are updated on their job status right away.
In September, Hurricane Irma ravaged the entire Florida peninsula.  Our headquarters lost power for most of the week, but the nature of our industry didn't allow for any downtime.  We had to be up and running from the moment the curfew was lifted.  In that time, the ESC office found itself in one of the hardest hit parts of the state.  That said, the ESC team accessed our system remotely, and we were up and running without a hitch.  One would never have even known they'd been displaced from their office.  It was imperative that we were fully functioning and ESC made sure of it, staying involved until power was fully restored to our building.
AMPRO couldn't provide the high-level of service is does without a system as well-designed and executed as ESC.  Bottom Line."
If you're interested in being featured for our next contractor spotlight, email us at marketing@fieldedge.com.
If you're interested in growing your business like AMPRO, sign up for a demo here.