FieldEdge Recognized on Inc. 5000 List for Third Consecutive Year
By Priscilla Choi | August 15, 2019 | Awards, News/Press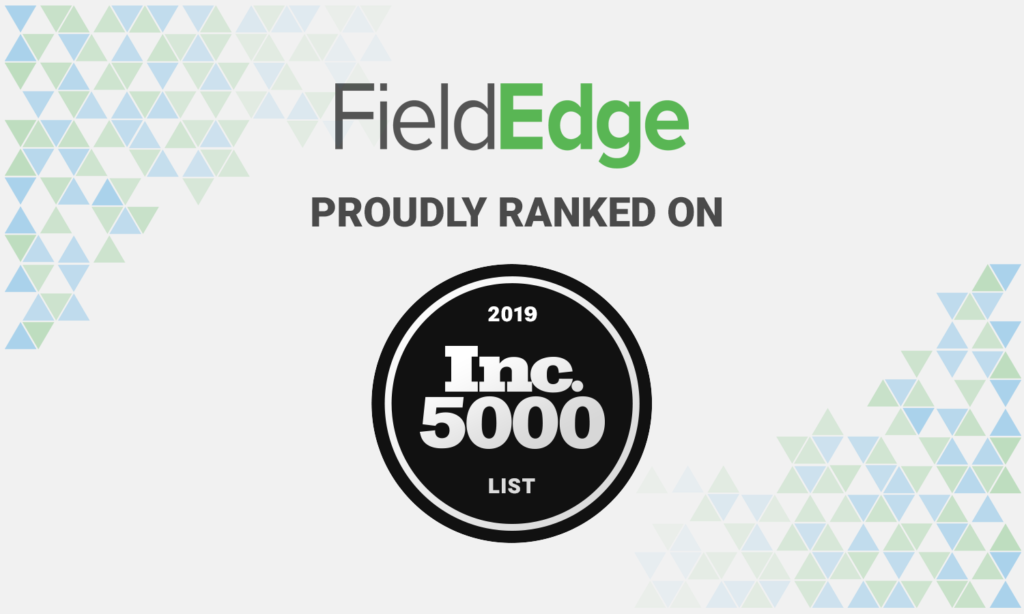 ATLANTA, GA/FORT MYERS, FL (August 15, 2019) – FieldEdge, formerly dESCO, the leading field service management software provider, is proud to announce that it has been recognized on the Inc. 5000 list, the most prestigious ranking of the fastest growing private companies in America, for the third consecutive year.
Every year, the Inc. 5000 list ranks the top 5000 fastest growing private companies in America based on percentage revenue growth over a three-year period. The companies on this year's list collectively contributed $237.7 billion overall in revenue in 2018.
FieldEdge has been recognized on the Inc. 5000 list since 2015. The key to FieldEdge's success has been its ability to scale while driving continuous innovations to its software. FieldEdge's software has helped contractors in the service industry streamline business operations, save time and become more profitable for over 40 years.
"We are honored to join the ranks of the Inc. 5000 list of Fastest Growing Private Companies in America again this year," said Connie Certusi, President of FieldEdge. "At FieldEdge, we strive to make a material difference in the lives of our customers (plumbers, HVAC service technicians, mechanical contractors, etc.) by providing them with software that helps them grow beyond their wildest dreams. Our hyper-growth track record combined with being an industry leader are simply by-products of this mission."
To see the full list of companies on the 2019 Inc. 5000 list, visit https://www.inc.com/inc5000/2019/top-private-companies-2019-inc5000.html.
About FieldEdge
FieldEdge, a subsidiary of Clearent LLC, is the leading provider of SaaS business management solutions to the home service market. FieldEdge has helped thousands of service-based organizations increase sales performance and workforce productivity by managing all aspects of their daily operations since 1980. FieldEdge, with offices in Fort Myers, Atlanta, and Rochester is a hyper-growth software company with a startup culture that is backed by over 40 years of industry-leading knowledge. To learn more, visit fieldedge.com or visit our Glassdoor page.