In a unanimous vote, Senators passed a $2 trillion stimulus package called the CARES Act
What is the CARES Act?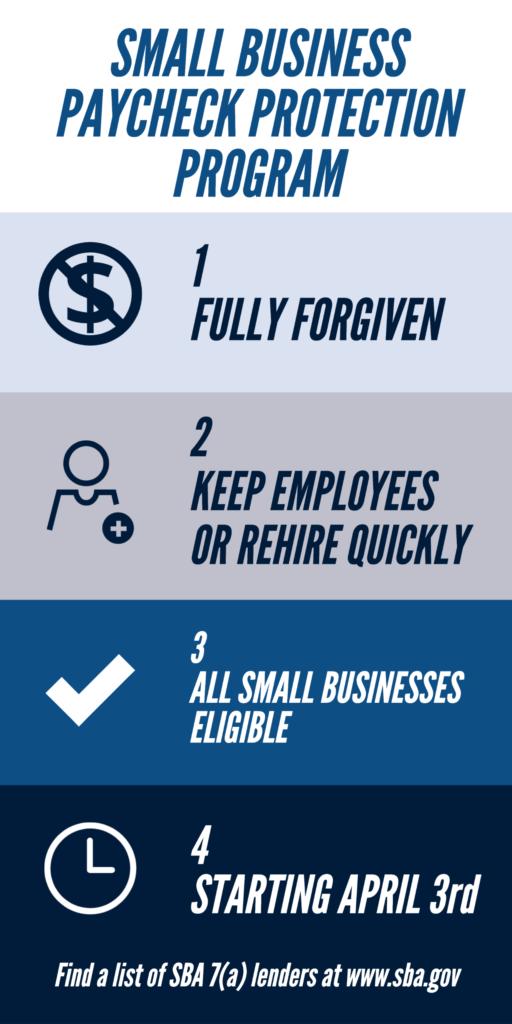 The CARES Act is a $2 trillion stimulus package that will distribute around $350 billion for employee retention funds called the Small Business Paycheck Protection Program. The goal of these funds is to protect small businesses from the negative economic impact due to Coronavirus. The Small Business Protection Program will provide around $350 billion dollars for loans backed by The Small Business Administration (S.B.A.). Unlike other S.B.A.-backed loans, businesses don't need to provide guarantees or collateral. In addition, there are no fees and interest rates are capped at 4%.
What Does It Do?
The loans assist small businesses in staying afloat and paying workers during these unsure times. In some cases, borrowers won't need to repay. The Treasury Department will reimburse banks for these funds. Your business is eligible for a community bank emergency loan if it's struggling to keep employees paid. Business expenses such as payroll, utilities, or rent don't have to be repaid. The money is forgiven if employees are paid through the end of the crisis without any layoffs.
Even though the loan application process has begun, it could take up to two weeks for the money distribution to begin. With the seriousness of some small businesses' economic state, federal authorities are encouraging banks and credit unions to begin loaning immediately. Consult with your local lender or credit union to see if they are enrolled in the program. If not, the S.B.A. website provides a list of existing SBA 7(a) lenders as well as additional information.
The Coronavirus Preparedness and Response Supplemental Appropriations Act was signed earlier this month and provided the S.B.A with funds for the Disaster Loans Program Account. Small business owners can apply for these loans through the S.B.A., however since The Small Business Paycheck Protection Program means loans are coming from local banks instead, money should be more easily accessible.
If you have spare time, check out the bill in its entirety.