What is Workflow?
When you think about what makes a successful business, employee and team performance likely comes to mind. This is known as an optimized workflow. A business has an optimized workflow when it operates on time and cost efficiency while delivering high quality services. It might sound overwhelming to balance all three of these aspects. However, all three can be achieved with some simple improvements. Even the most successful businesses can find ways to have a better workflow. Here are some things to consider when achieving an optimized workflow.
Consistency
Consistency is the most important factor to keep in mind for workflow. Customers appreciate consistency from businesses. Customers are more likely to spend more of their money with you when you provide a consistent and reputable service. Your workflow will also improve since it establishes a guideline for employees to stick to during day-to-day tasks. Provide your technicians with a protocol they should follow during service calls to help them create a consistent experience for your customers. Office employees can also benefit from following protocols to process customers and payments.

Communications
Keep everyone on the same page by consolidating communications with your employees. You can do this by choosing a designated platform for communication. Make sure all employees can be reached easily and know how to use whatever platform you choose. A business communication tool makes dispatching and tracking jobs easier. Be clear when communicating with employees. As for customer communication, create templates for invoices, emails, mail, etc. to save time and maintain your professional image.
Organization
Cleaning up your physical and digital files can be helpful when it comes to creating efficiency in workflow. Once you figure out an optimal way to store your information, it's easier to track and reference. Going forward, train your employees to follow the designated filing protocol. Organization can also apply to your physical assets such as your office space, equipment and service vehicles.

Service Agreements
Service agreements are popular in the home services industry because they allow customers to schedule maintenance for the extent of the agreement and provide a constant cash flow for a contractor. It's easy to renew the contracts with current customers, making your revenues increase as sales efforts decrease. Service agreements are something to take advantage of because they help you plan ahead financially and with your schedules.
Tip: Providing a set of different service agreements, featuring different terms for different needs, makes your business attractive to more customers. To read more about service agreements, click here.
Quotes and Invoicing
Try to provide your customers with quick, on-site quotes and invoicing. This shows customers that you are professional and consistent. Quicker quotes can come from setting up a definite list of prices for the services and products you offer and having it ready for on-site quoting. Invoicing can be optimized by printing off or emailing your customer their invoice immediately after the service call. Providing different payment and financing options is a great customer service feature that allows you to get paid quickly. Overall, payments are a good place to grow your workflow.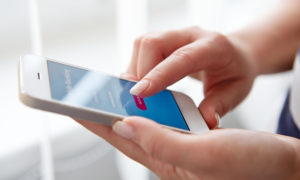 Accounting
It is important to keep a close eye on your finances and cash flow when running a business. When you understand how your business stands financially, you can make better, quicker decisions. This improves your short-term workflow by keeping you caught up on your expenses. When you optimize your finances, you see which investments are creating high returns and where your business has room to grow.
Goals
Set goals to keep business operations on track and grow workflow. With goals in place, employees can feel a greater sense of achievement and teamwork in their day-to-day. When employee performance improves, your business will thrive. Even short-term goals can help your business grow. Setting measurable goals (for example, getting a certain number of service calls per week), is a good way to get employees in the right mindset.
Conclusion
There is a great lesson to learn in improving your workflow: "Test, Measure, Iterate". This refers to allowing for growth in your decision-making. You should test your ideas, track changes, learn from your decisions and make changes if necessary. Continually thinking about and striving for a better workflow will lead you to succeed.
In short, remember to:
Be consistent.
Communicate clearly.
Get organized.
Plan ahead and keep track of cash flows.
Be open to change.