It's times like these that prove why a mobile solution is essential in service businesses. Technology is available in nearly every facet of business and if your business isn't using it, you could be missing out. Mobile solutions allow you to use mobile work orders, accept payments remotely, and manage your business from anywhere.
Many service contractors during this COVID-19 outbreak are still able to operate a "normal" business without having a lot of face-to-face contact. If these five reasons for going mobile aren't enough, a FieldEdge representative would love to speak with you to help you learn more!
Benefits of a Mobile Solution
Convenience
Mobile solutions help you and your business stay available. Everything can be done on a device in the field to create work orders, gather customer approval, search repairs, and more. You will no longer need to have a dispatcher at midnight. A technician can take a call, create the work order, and handle the repair remotely. You'll see the finished job in your account and hopefully accept payment at the same time!
Efficiency
With everything living in the cloud, your business operations become streamlined. Office staff can remotely assign jobs to technicians who receive a notification out in the field. Technicians can search for repairs in the field and complete a job and move on to the next one while simultaneously sending that information back to the office for them to process. A mobile solution will help remove unnecessary steps from your equation.
Flexibility
When quick updates become available, your business automatically updates with them. New information is accessible on all of your devices and you won't experience any slowdowns. When your software is flexible, so is your business.
Customer Expectations
We all expect things instantaneous, or at least as close to it as possible. Your customers want to know how much is being charged on the spot to an exact amount, more often than not before any work has been done. When you show up to complete a job, having a mobile, agile solution shows professionalism, knowledge, and credibility.
Data Security
With all of your information stored in the cloud, it's backed up and stored in a safe location. There's no need for clunky servers or pricy IT consultants to manage your data. Security should be a number one priority when looking at a mobile solution.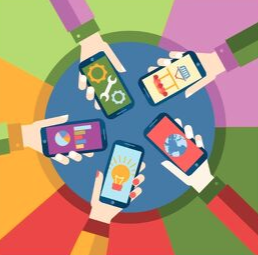 FieldEdge provides several mobile solutions that have been helping contractors achieve success for over 20 years. These solutions include full work order management, dispatching, GPS tracking, flat rate pricing, and more.